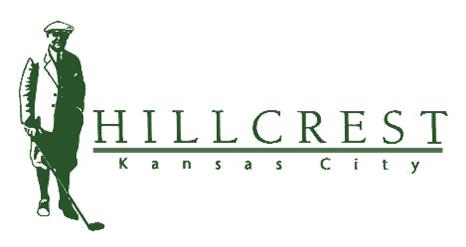 Hillcrest is now home to Paul Hooser, one of the most respected golf instructors in the area. Paul has been honored by both the Midwest PGA Section and Golf Digest magazine as a top instructor in the section. Golf Digest has had Paul as one the Top Instructors in the state of Kansas since 2003. Paul has crossed the state line and is now the PGA General Manager at Hillcrest Golf Club.
Individual Coaching with Paul is $55 per half hour for Adults with a series of three half hours for $150. Juniors are $45 per half hour with the three series at $120. Series of more sessions are available. Looking to have more fun playing golf, contact Paul at paul.hooser@greatlifegolf.com
2018 Biggest Loser Competitions! Here is your chance to apply some intense focus on your golf game. The competition champion is based opon which of the contestants can lose the highest percentage from their Handicap in the period March 1, 2018 to October 31, 2018. The individual benefits for the competition are to be customized per the individual. There are two competitions available. One in which the golfer has fifteen half hour sessions with Paul and one in which the golfer has twenty-five sessions to utilize. As an example a 15 competitor might get together; once a month during the months of December 17- February 18, once a month during the months of March-October and have two nine-hole playing lessons. As you can see the options are up to the golfer. The sooner you sign up, the sooner we start working to make your golf game better. The fifteen half-hour option is $600. The twenty-five sessions is $900. As an added bonus the Biggest Loser competitors may attend the Practice Group for $10 per session.
The Practice Group! Have you ever thought you would like a professional to keep an eye on your game to keep it sharp or help provide steady progress. The Practice Group provides a group setting in which you are offered that simple suggestion to serve as a short term focus for your game. On Thursday evenings at 6:00-7:00 from Mid-April through September the group will get together with Paul to work either short game or full shots. If the timing offered doesn't fit your schedule and you have a couple of friends to participate, you may work with Paul to create your own practice group. A one time visit is $25 per golfer or you may receive a block of ten visits for $200.
Junior Golf In 2017 Hillcrest will offer golf development programs for youthful golfers. The offerings will continue to grow to match the needs and desires of our golfers. For starters we will have three Two Day Camps for beginning and novice golfers. On June 4-5, 7-8 and 11-12 the golfers will be introduced to the essentials of golf and becoming better at the game. The two days will feature one hour and a half sessions. Day one will feature short shots and day two will be focused on longer shots. The cost for each two-day session is $59 per golfer.